Best availability: Wednesday 24, Thursday 25 and Friday 26 April at 7pm 
Join Alex the Lion (X-Factor 2016 winner Matt Terry), Marty the Zebra, Melman the Giraffe, Gloria the hip hip Hippo and, of course, those hilarious, plotting penguins as they bound onto the stage in the musical adventure of a lifetime.
Based on the smash DreamWorks animated motion picture, Madagascar – The Musical  follows all of your favourite crack-a-lackin' friends as they escape from their home in New York's Central Park Zoo and find themselves on an unexpected journey to the madcap world of King Julien's Madagascar.
Alex the lion is the king of the urban jungle, the main attraction at New York's Central Park Zoo. He and his best friends – Marty the zebra, Melman the giraffe and Gloria the hippo – have spent their whole lives in blissful captivity before an admiring public and with regular meals provided for them. Not content to leave well enough alone, Marty lets his curiosity get the better of him and makes his escape – with the help of some prodigious penguins – to explore the world.
Filled with outlandish characters, adventure galore and an upbeat score, Madagascar will leave audiences with no choice but to "Move It, Move It!"
Selladoor Productions and Hartshorn–Hook Productions. In association with McGill Productions and Rigmarole Productions/Rachel Kraftman Productions.
Please note, casting cannot be guaranteed for any performance.
★★★★  'A joke-filled night of puppetry, whimsical humour and dazzling design. Whats On Stage
★★★★  'An entirely entertaining night for the whole family'  Theatre Weekly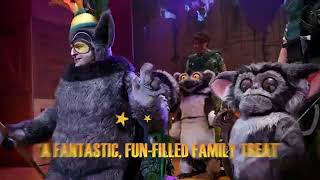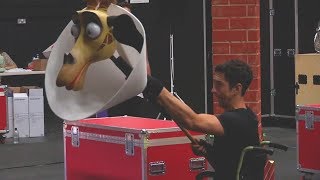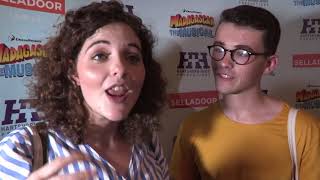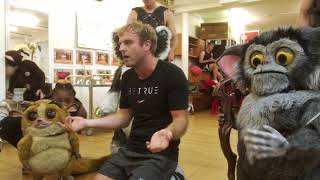 Go WILD with Belfast Zoo!
Thursday 25 April | Baby Grand Studio
Childrens Workshops (age 6-10):
Explore the unique habitats of animals from around the world with Belfast Zoo. Come along and meet Sacha the Snake, Pie the Hedgehog, Sticky the Stick Insect, Shelley the Giant Snail, Frankie the Frog and Sanchez the Leopard Gecko, as they pay a visit to the Grand Opera House!
Workshop 1 – 10:45 – 11:45
Workshop 2 – 12:00 – 13:00
Tickets: £3.50 per child. Tickets for adults not required. Please note, each child/group of children must be accompanied by an adult.
To book  please contact Box Office on 028 9024 1919
You May Also Like
Thu 01 Aug 2019

-

Sat 03 Aug 2019

£24.25 - £15.75

Tue 29 Oct 2019

-

Sat 02 Nov 2019

£46.75 - £21.25