Macbeth
The National Theatre makes a triumphant return to the Grand Opera House.
The ruined aftermath of a bloody civil war.  Ruthlessly fighting to survive, the Macbeths are thrust towards the crown by forces of elemental darkness.
The National Theatre, creators of War Horse and The Curious Incident of the Dog in the Night-Time, bring this epic and visually daring production of Shakespeare's most intense tragedy on a tour of the UK and Ireland immediately following a sold out run in London.
Directed by National Theatre Artistic Director Rufus Norris (Cabaret, London Road) and designed by Rae Smith (War Horse, This House) this new production propels Shakespeare's classic title into a post-apocalyptic world of anarchy and uncertainty.
Michael Nardone (The Night Manager, King Lear) will play the lead role of Macbeth, with Kirsty Besterman (Genesis Inc, They Drink It In The Congo) as Lady Macbeth.
★★★★ 'Bold and utterly brilliant! As relevant today as it ever has been.' Manchester Evening News
★★★★ 'Norris's Macbeth is a powerful new take on a play dripping with timeless themes that resonate today.' The Edinburgh Reporter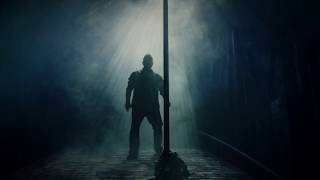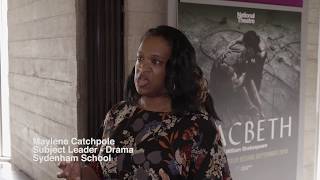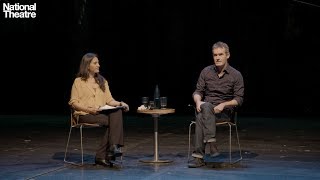 Special Events
Schools 'Page to Stage' Workshop
Wednesday 6 March | 11am-12.30pm | £3 per pupil | Approx. 1.5 hours
This event is suitable for English & Drama Key Stage 4 and 5 who are also attending the production of Macbeth.
Students will be provided with an insight into the director's vision, choices and rehearsal process for Macbeth, introduced and facilitated by the Resident Director with members of the acting company.
An exciting opportunity to explore the rehearsal and technical processes that have brought this modern production of one of Shakespeare's most famous plays to life, as well as a chance to ask questions of company members at the end.
Space for lunch can be provided between the end of the workshop and the matinee performance.
To book, call 028 9024 1919.
Teachers CPD Event
Thursday 14 February | 5.30pm-7.30pm | Free for teachers bringing students to see the production
Designed for English and Drama teachers who are teaching the play at GCSE, and drawing on rehearsal room processes, this workshop will introduce practical strategies for teachers to explore the play with their students. Teachers will be given an insight into how the production was staged by exploring the director's vision and interpretation of the play. This practical workshop will be led by the Assistant Director of Macbeth, Fay Lomas and takes place prior to attending the show.
To book your place please contact Una Mc Keague, Creative Learning Assistant on 028 9024 0411 or at umckeague@goh.co.uk.
You May Also Like
Mon 04 Feb 2019

-

Wed 06 Feb 2019

£10.25

Tue 26 Feb 2019

-

Sat 02 Mar 2019

£19.75 - £16.75

Mon 15 Apr 2019

-

Sat 20 Apr 2019

£37.75 - £20.75