An Officer and a Gentleman
Based on the award-winning 80s movie!
Prepare to be swept off your feet with An Officer and a Gentleman The Musical. This timeless story of love, courage, and redemption will make your heart soar and leave you breathless, longing for more.
Be part of the emotional journey of Zack Mayo, a fearless young officer candidate, and the captivating Paula Pokrifki, whose fiery spirit matches his own. Their encounters ignite a spark that transcends boundaries, awakening a passionate love that defies all odds.
Bringing this timeless love story to life will be Luke Baker, Georgia Lennon, Jamal Crawford, Paul French and Sinead Long as Zack Mayo, Paula Pokrifki, Gunnery Sergeant Emil Foley, Sid Worley and Lynette Pomeroy respectively.
With every note, every step, and every heartfelt ballad, immerse yourself in this romantic masterpiece. Set to a smash-hit soundtrack featuring the songs of Madonna, Bon Jovi, Cyndi Lauper, Blondie, and many more, the power of music will carry you through the highs and lows of their extraordinary love story, including the award-winning (Love Lift Us) Up Where We Belong. 
An Officer and a Gentleman The Musical invites you into a world where dreams and destinies intertwine. Don't miss your chance to experience this captivating romance brought to life on stage.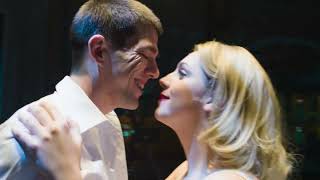 Add a Deli Platter For Two
Enjoy a delicious platter for two before the show in the Theatre's stunning Upper Circle Bar!
Choose from a decadent charcuterie or cheese platter* which is accompanied by a drink selection of your choice (alcoholic and soft drink options available).
*Please note: Platters are purchased in addition to tickets for this production. 
Book a Deli Platter
You May Also Like
Tue 06 Feb 2024

-

Sat 10 Feb 2024

£57.50 - £30.00

Mon 08 Apr 2024

-

Sat 20 Apr 2024

£59.00 - £24.00

Mon 10 Jun 2024

-

Sat 15 Jun 2024

£60.00 - £32.00