The Elvis Spectacular, starring Ciaran Houlihan with his TCB band now in its 22nd year, is Ireland's premiere Elvis show.
Wearing costumes created by Elvis's original designer Gene Douchette, Ciaran looks, sounds and moves like Elvis. Accompanied by his TCB Band and the Sweet Sensations they bring you the ultimate Elvis Experience. From the strutting Hillbilly Cat days through to the final No 1 Way Down, there is something for everyone.
If you are only going to see one Elvis show this year make sure it's the Elvis Spectacular – a show created by fans for the fans.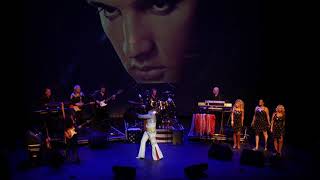 You May Also Like
Saturday 23 Feb 2019

£24.25 - £18.25

Tue 26 Feb 2019

-

Sat 02 Mar 2019

£19.75 - £16.75

Wed 27 Feb 2019

-

Sat 02 Mar 2019

£30.75 - £17.25